Purple, the color of royalty and passion, can bring a touch of elegance and tranquility to any room. With its many shades, this color can be adapted to different styles and moods, from deep and mysterious to light and soothing. If you are looking for ways to incorporate purple into your home decor, you have come to the right place! In this post, we will share some inspiring ideas and tips on how to use this captivating hue to make your living space more beautiful and inviting.
To start, let's take a look at some stunning purple bedrooms that showcase the versatility and allure of this color. The first one is a dreamy sanctuary with soft lavender walls, a plush tufted headboard, and a mix of vintage and modern accessories. The second one is a bold and glamorous space with a deep purple accent wall, a mirrored nightstand, and a silver chandelier. Both rooms are mesmerizing in their own way, and show how purple can enhance any style, from understated to dramatic.
If you want to experiment with purple but are not ready to commit to a whole room, you can start by adding accent pieces like pillows, rugs, curtains, or artwork. These small touches can instantly uplift a space and make it more fun and inviting. For example, a vibrant purple pillow can add a pop of color and personality to a neutral sofa, while a floral purple rug can infuse a room with a sense of nature and freshness. The key is to pick a shade of purple that complements your existing palette and reflects your mood and personality.
Another way to incorporate purple into your home decor is by using it as a dominant color in a specific area, such as a dining room, a study, or a hallway. This approach can create a cohesive and sophisticated look that ties together different elements and textures. For instance, a regal purple dining room with white wainscoting, gold accents, and a crystal chandelier can create a luxurious and timeless ambiance for special occasions. On the other hand, a playful purple study with eclectic patterns, vintage posters, and a cozy armchair can encourage creativity and relaxation.
One trend that has become increasingly popular in recent years is the use of purple as a statement color in kitchen and bathroom designs. Traditionally, these spaces have been dominated by neutral tones such as white, gray, and beige, but now more and more homeowners are embracing bold and colorful options. Purple can add a touch of glamour, warmth, and sophistication to these functional areas, and also create a sense of harmony with the rest of the house. Some examples of purple accents in kitchens and bathrooms include backsplashes, countertops, cabinets, sinks, and even appliances.
When it comes to choosing the right shade of purple for your home decor, there are several factors to consider, such as the lighting, the size and shape of the room, the style and mood you want to create, and your personal preferences. Some popular shades of purple include lavender, lilac, amethyst, plum, eggplant, and violet. Lavender and lilac are light and airy colors that work well in feminine and romantic settings, such as bedrooms, children's rooms, and bathrooms. Amethyst and plum are deeper and richer shades that can add drama and sophistication to living rooms, dining rooms, and libraries. Eggplant and violet are bold and unconventional hues that can make a statement in contemporary or eclectic spaces, such as lofts, studios, and offices.
To wrap up, we hope this post has inspired you to think creatively and passionately about purple and how it can elevate your home decor. Whether you prefer subtle hints or bold accents, classic elegance or modern flair, there is a shade and a style of purple that can suit your taste and express your personality. So go ahead and embrace the power and beauty of this fascinating color, and let your home be a reflection of your soul and your dreams.
Add Luscious Lavender To Your Rooms…The Pretty Purple!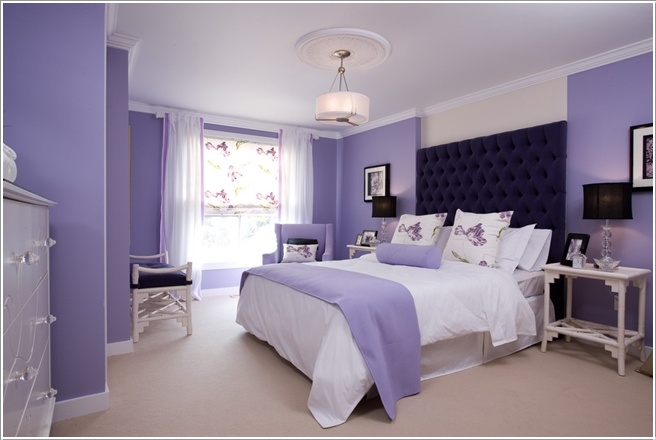 purple lavender rooms pretty luscious room colin justin
25 Attractive Purple Bedroom Design Ideas You Must Know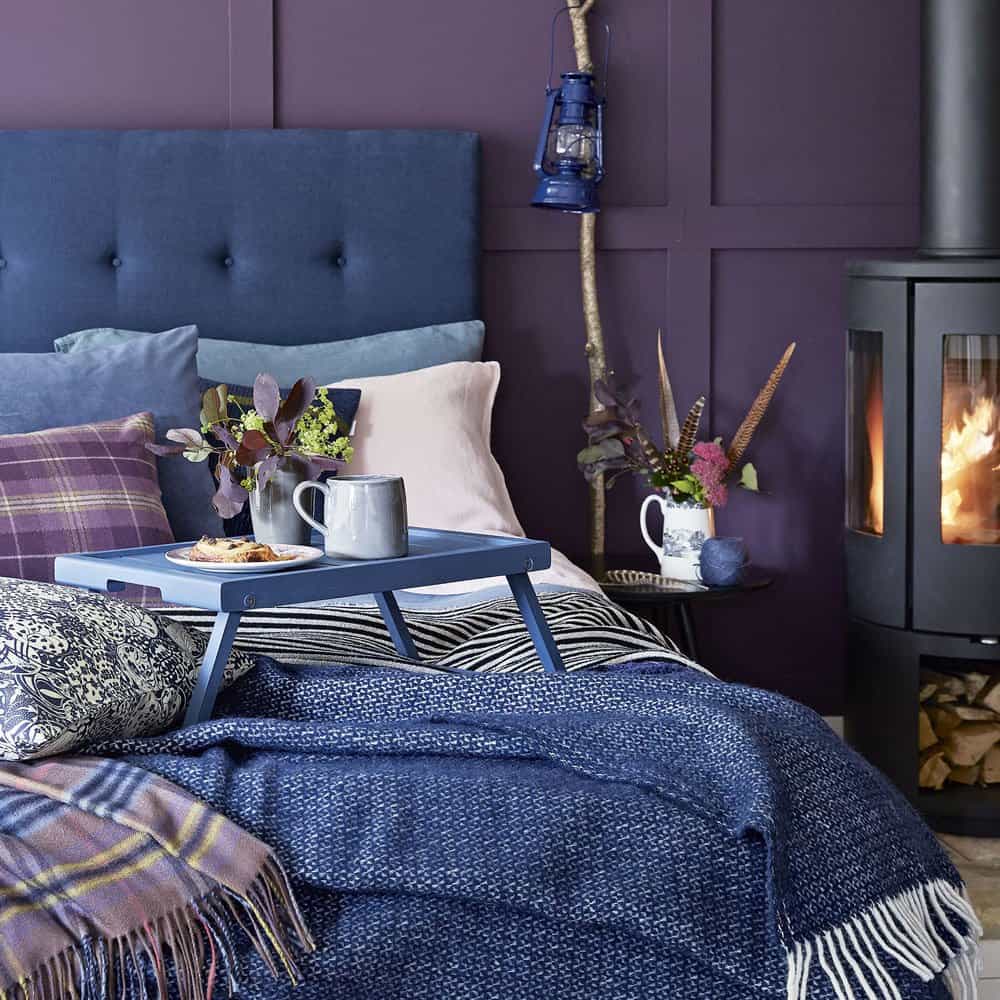 bedroom purple decor color bedding small
Mauve Color Carpet – Carpet Vidalondon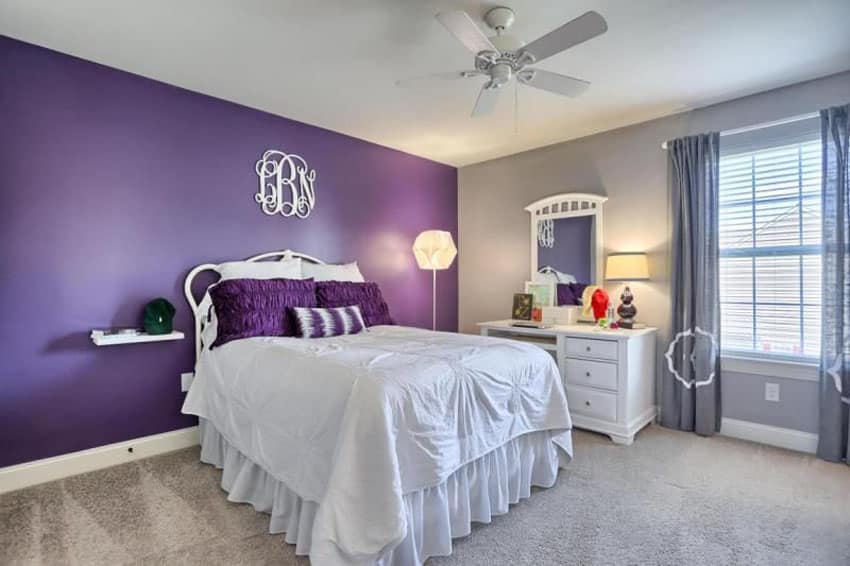 designingidea vidalondon
Grey Carpet Purple Walls – Carpet Vidalondon
purple vidalondon
Gray Bedroom With Purple Accents – Alexandercarlisle
thespruce hara martha slate oharainteriors
Light Purple And Grey Bedroom Ideas / Done Right, Purple Can Be An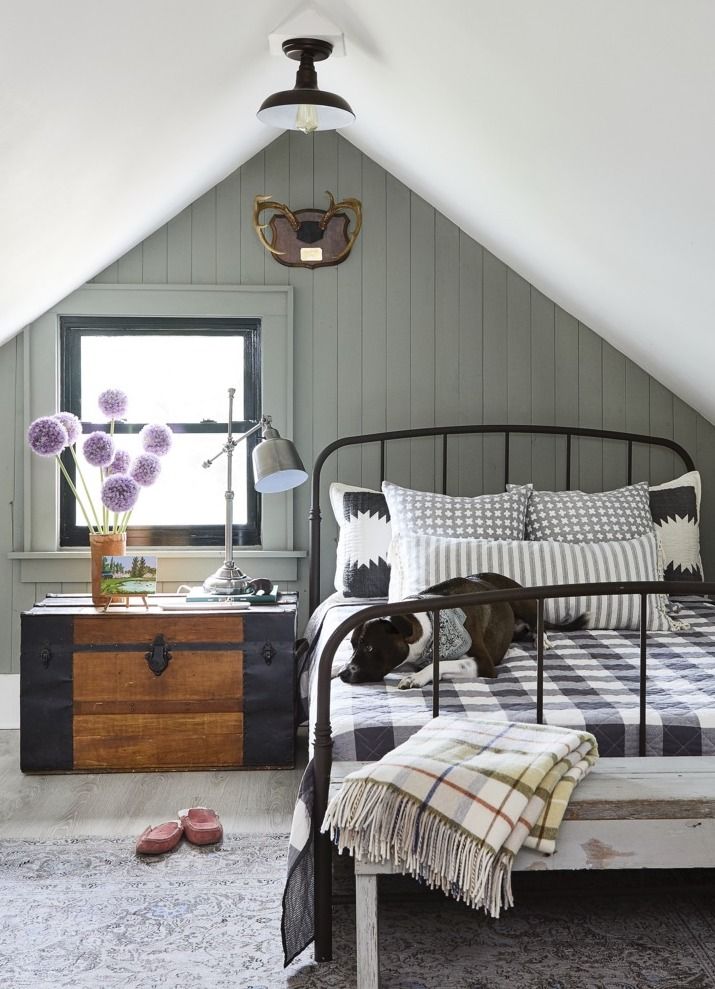 loft distinguishing schemes
How To Work The Lilac And Grey Colour Scheme Into Your Home | Bedroom
scheme lilac colour grey bedroom purple work bedrooms room into color walls schemes living soft lavender kitchen pink decor colors
23 Inspirational Purple Interior Designs You Must See
Purple And Gray Bedroom With Mismatched Nighstands – Contemporary – Bedroom
purple bedroom gray mismatched nighstands bedrooms room color walls master scheme painted bed taupe colors silver well contemporary interior dark
Enhance Your Home Color With These Beautiful Purple Room Designs
upton renu roxo headboards
Purple Bedrooms Tips And Decorating Ideas
purple bedroom decor bedrooms girls bed decorating grey master colors designs wall french hotel tips blue gold small bedding style
30+ Purple And Grey Bedroom – DECOOMO
Pin On INTERIORS: Violet
bedroom purple paint gray bedrooms lavender room walls cozy decorations winter colors wall color decoholic grey fabulous decor violet chambre
Lilac Bedroom Walls | Lavender Bedroom Beds Designs | Purple Bedrooms
bedroom purple quoteko color
#purplebedroom In 2020 | Purple Bedrooms, Room Ideas Bedroom, Grey
Lilac Living Room Decorating Ideas | House Decor Interior
Pin On Bedroom Ideas
Lavender And Grey Bedroom Decor
bedroom lavender grey decor gray bedrooms accents girls rooms peach lilac anthropologie pick says should only used little who bedspread
Pin On The Color PURPLE! Love It!
bedroom purple color
Résultat De Recherche D'images Pour "gray, Purple, Cream Bedroom
Pin On For The Home
purple bedroom grey wall decor accent decorating girls interior teenage beige master rooms house dream color soulpretty room dekor decoration
26 Best Designing Purple And Grey Bedroom Images On Pinterest | Gray
purple gray lavender bedroom grey bedding comforter sets bedrooms decor color lilac colors bed room schemes silver master king choose
Create A Blissful Scheme With These Punchy Purple Bedroom Ideas #color
These Purple Bedrooms Show How Pretty And Versatile This Colour Can Be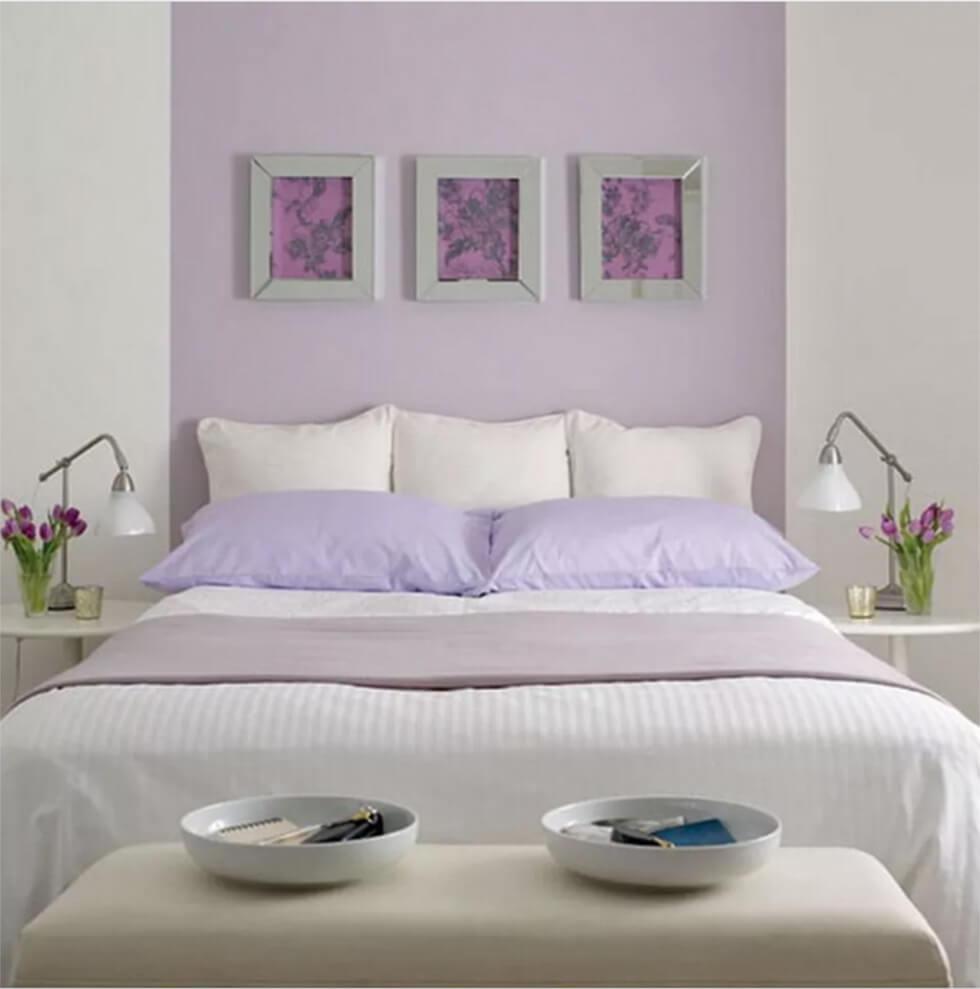 spruce
Purple Lavender – Colors Photo (34532015) – Fanpop
fanpop
30 Pretty Bedroom Design Ideas With Purple Color Scheme #greybedroom
PURPLE AND GREY BEDROOM MAKEOVER FOR MY FIRST INTERIOR DESIGN CLIENT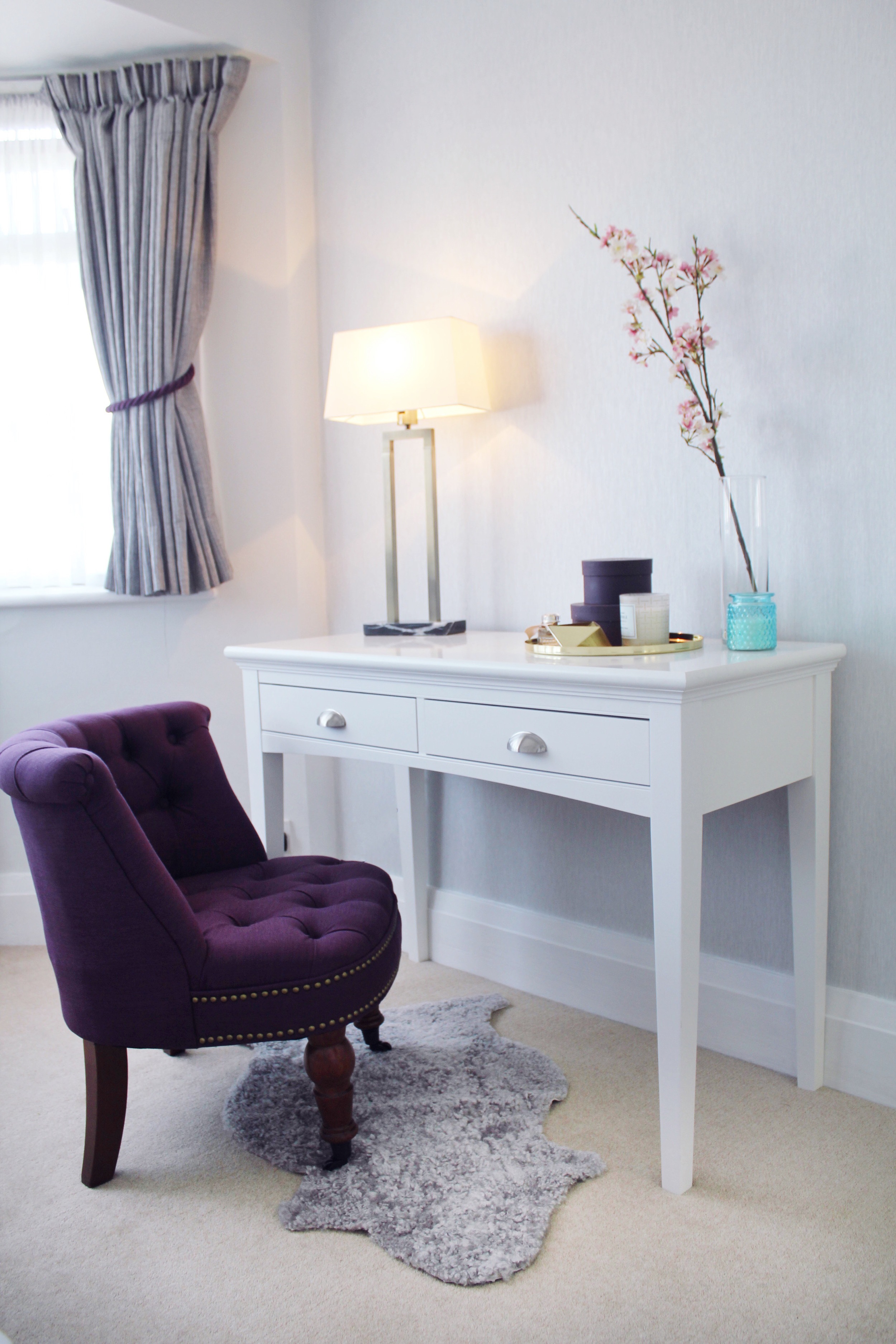 grey bedroom purple makeover interior client sarahakwisombe akwisombe sarah room источник статьи
17 Magnificent Purple Bedrooms That Are Worth Seeing
bedroom purple bedrooms lavender color room walls bed furniture magnificent seeing worth colors gorgeous light rooms gray kids canopy paint
Gray And Purple Bedroom Ideas : Two Tone Lavender Bedroom Colors
purple valspar grays comforter roundecor freshouz pain benjamin decoriate roomzaar avso cozyhomedecorplus roomblet homediydecors decorspace
Pin On Home
Purple bedroom gray mismatched nighstands bedrooms room color walls master scheme painted bed taupe colors silver well contemporary interior dark. How to work the lilac and grey colour scheme into your home. Enhance your home color with these beautiful purple room designs