If you want to create a cozy bedroom that feels like an escape from the hustle and bustle of daily life, considering modern rustic bedroom furniture is a great place to start. This style combines the best of both worlds, with clean lines and contemporary designs paired with warm, natural materials like wood and leather. Here are some tips for choosing the perfect modern rustic furniture for your dream bedroom.
Consider the Overall Style of Your Home
Before you start shopping for modern rustic bedroom furniture, take a look around your home and consider the overall style you've established. You want your furniture to fit in with the rest of your décor, so make sure you choose pieces that complement your existing furnishings.
Consider whether your home is more traditional, eclectic, or modern in style. If you have a traditional home, you may want to opt for furniture with more ornate details, while a modern home may benefit from cleaner lines and simpler designs. Whatever you choose, make sure the furniture you select fits in seamlessly with the rest of your space.
Think About the Materials You Love
The appeal of modern rustic bedroom furniture lies in the use of natural materials like wood and leather. The great thing about these materials is that they come in all different shades and finishes, so you're sure to find something that matches your preferences and your home's décor.
If you love the look of raw, reclaimed wood, consider a bed frame or side table crafted from salvaged materials. If you prefer a more polished look, you might want to opt for pieces made from smoothed or stained wood. Don't forget about leather — it's a versatile and durable material that works well in rustic bedrooms. Whether you prefer a smooth or distressed finish, leather can add a touch of warmth and luxury to your space.
Pay Attention to Details
Modern rustic bedroom furniture often incorporates details like exposed hardware, unique textures, and interesting shapes. For example, a simple dresser can be transformed into a rustic piece with antique drawer pulls, while a rug with a bold pattern can add a touch of visual interest to a neutral space.
Don't be afraid to mix and match textures, finishes, and materials to create a bedroom that feels layered and lived-in. You might pair a smooth leather bed frame with a reclaimed-wood nightstand or a linen-upholstered ottoman with a rug made from braided jute. Whatever you choose, make sure the details are cohesive and create a cohesive look throughout the room.
Choose Furniture That's Built to Last
When you're investing in modern rustic bedroom furniture, it's important to choose pieces that are well-constructed and built to last. You don't want to have to replace a bed frame or dresser after just a few years, so opt for pieces that are made from high-quality materials and have sturdy construction.
Look for furniture that has been crafted by skilled artisans or made by reputable manufacturers with a history of producing quality items. Be sure to read reviews and look for recommendations from friends and family to ensure that you're choosing furniture that will stand up to the test of time.
Don't Overlook Accessories
Accessories like bedding, curtains, and decorative accents can play a big role in tying your modern rustic bedroom together. Consider incorporating natural elements like wool or linen bedding, woven baskets for storage, and botanical prints to add a touch of nature to your space.
You might also want to add a cozy throw blanket and a few extra pillows to your bed, or invest in a pair of blackout curtains to help you sleep better at night. Whatever accessories you choose, make sure they enhance the style of your modern rustic furniture and help create and inviting, comfortable space.
Conclusion
Whether you want to create a warm and welcoming guest room or a master suite that feels like your own private retreat, modern rustic bedroom furniture can help bring your vision to life. By choosing materials you love, paying attention to details, and investing in pieces that are built to last, you're sure to create a bedroom that you'll love for years to come.
Image Sources:
Image 1:
Image 2:
Farmhouse Style Master Bedroom Decoration Ideas (49) | Farmhouse Style
farmhouse bedroom country french style interior christmas rustic bedrooms decorating decor master wood furniture thediymommy holidays designs decoration ceiling most
#rustichomedecor | Rustic Master Bedroom Decor, Rustic Master Bedroom
shanty iseeidoimake besthomedecorinspirations shanty2chic iae headboards magicalhouseholdmag
↗️ 95 Master Bedroom Decorating Ideas That Are Beautiful 9 | Rustic
16 Outstanding DIY Reclaimed Wood Headboards For Rustic Bedroom
rustic diy visit bedroom master
39 Gorgeous Master Bedroom Design Ideas In 2020 (With Images) | Modern
roledecor
The Top 20 Ideas About Rustic Bedroom Decor – Page 5 Of 20 – Farhin
farhindecor
21 Rustic Bedroom Interior Design Ideas
chalet pillanatok blulilly residencestyle
35 Incredible Bedroom Designs Ideas | Rustic Master Bedroom, Modern
bedroom master rustic luvlydecora
Rustic Master Bedroom | Rustic Master Bedroom, Bedroom Decor, Home
Rustic King Bedroom Set – Decorating Ideas For Master Bedroom Check
slaapkamer pertaining dekorasi rustieke schrankde implantbirthcontrol pantryorganizationideas
Rustic Bedroom Furniture Sets : Modern Rustic 4 Piece Twin Bedroom Set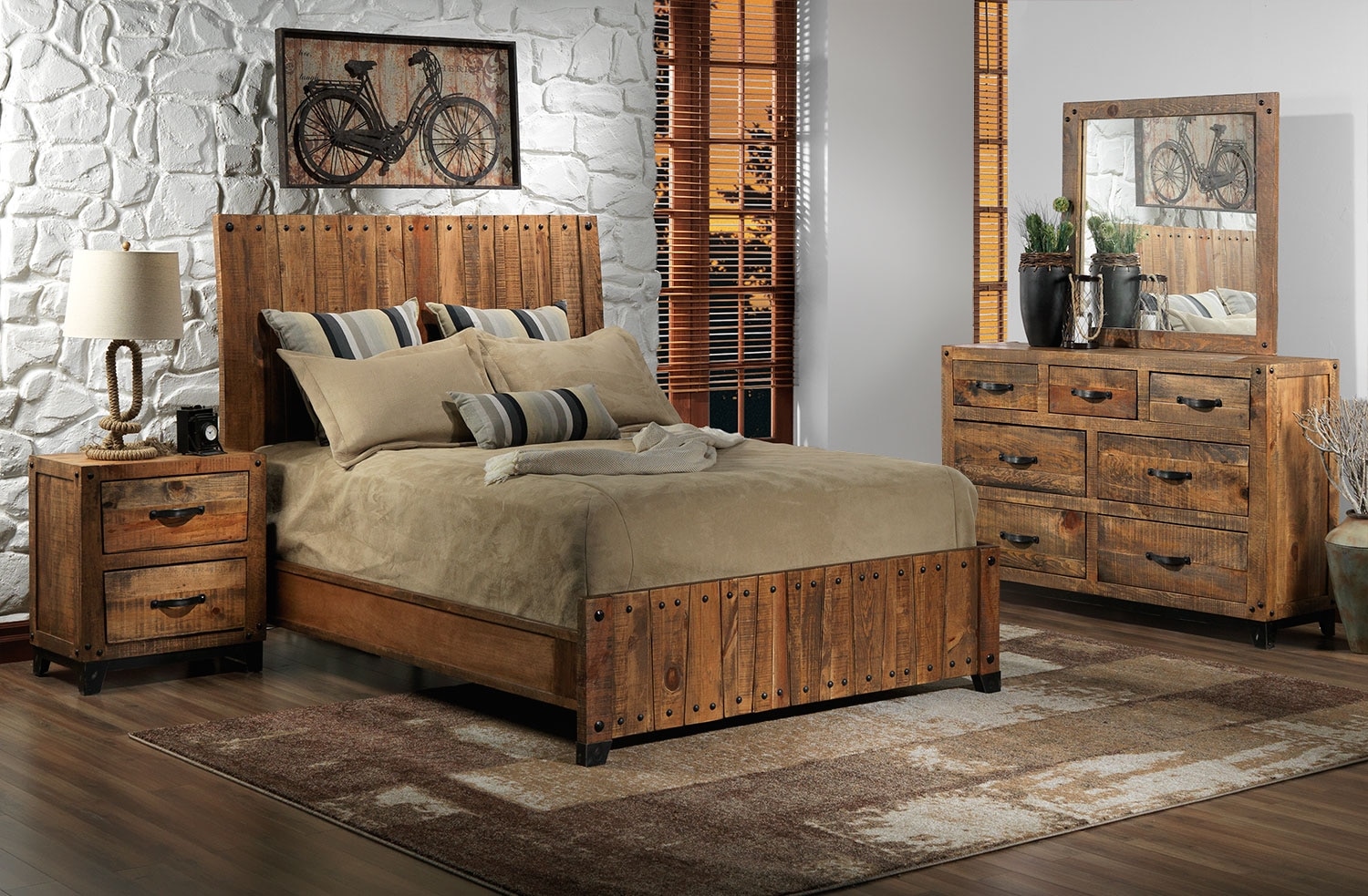 blueport
How To Choose Modern Rustic Bedroom Furniture – Zin Home
rustic bedroom modern furniture choose
Bedroom Decor Furniture #rustichomedecor | Rustic Master Bedroom
bedroominteriordesign101
60 Warm And Cozy Rustic Master Bedroom Decorating Ideas | Texasls.org #
rustic texasls
45 Rustic Master Bedroom Ideas #bedroom #ideas #Master #rustic In 2020
homstuff
45 Rustic Master Bedroom Ideas | Furniture, Wood Bedroom, Home
Inspiring Rustic Bedroom Decor Ideas | HomesFeed
bedroom rustic decor furniture bed inspiring homesfeed style
20+ Modern Rustic Master Bedroom Design Ideas | Rustic Master Bedroom
ideas43 99bestdecor zyhomy masculine feudiate decor8 martimm
Modern Rustic Master Bedroom Design Plan
bedroom rustic master modern plan blesserhouse disclosure sources below information
30 Wooden Rustic Furniture Master Bedrooms Ideas – #Furniture Https
#homedecoronabudgetbedroom | Rustic Master Bedroom, Rustic Bedroom
shanty headboard headboards dekorationcity pallet curtis homedecorfinders doitdecor texasls interiodesign newsalertpro decorationn
Rustic Master Bedroom Decor Ideas / 25 Inspiringly Mind Blowing Rustic
rustic
50 Beautiful Rustic Master Bedroom Ideas #rusticbedroom #bedroomideas #
isabelticket
80 Rustic Master Bedroom Ideas – Homekover | Big Bedrooms, Luxurious
Rustic Master Bedroom | Rustic Master Bedroom, Cabin Decor, Home
rustic
65 Beautiful Master Bedroom Ideas | Bedroom Interior, Rustic Bedroom
zimbabwe triomphe schlafzimmer flair modernes rustikalem redecorationroom foter flutternyc
Ventura Rustic Contemporary Bedroom Furniture Set 192000
bedroom rustic furniture contemporary ventura sets visit
Modern Master Bedroom Decorating 13 | Rustic Bedroom Furniture, Remodel
35+ Incredible Rustic Farmhouse Master Bedroom Design & Decor Ideas
bedroom master rustic farmhouse decor modern incredible small bedrooms decorating prev next remodel
60 Beautiful And Cool Warm Decorating Ideas Https://www.onechitecture
fireplace onechitecture landsenddev valley lovehomedesigns renovateahome
Bedroom rustic decor furniture bed inspiring homesfeed style. 21 rustic bedroom interior design ideas. Bedroom rustic master modern plan blesserhouse disclosure sources below information